Back in Chicago: Coyotes at Blackhawks
11 November 2010
No Comment
In a rare moment, I had to turn down an invite from Hospitality Jim to attend the Chicago Blackhawks game on October 27. First, I was not feeling well and second, we were leaving for Europe the next night and I needed to pack.
However, two days after getting back from Europe, Hospitality Jim invited me to tonight's Blackhawks game. Since I figured I would not be invited to both games, tonight's invite could have been a makeup invite.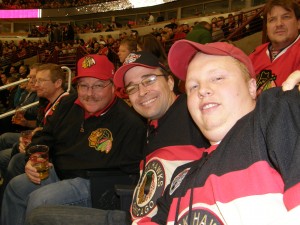 Phoenix Coyotes at Chicago Blackhawks
The Coyotes scored two goals within 35 seconds and that was all they needed as they defeated the Blackhawks 2-1.