Stage 6 of the Tour of Switzerland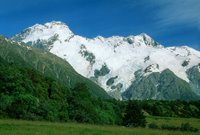 Yesterday, the Ultimate Sports Wife and I attended the 6th stage of the Tour of Switzerland – an event I discovered was taking place during our stay. When arriving in a new city or country, I try to find the local sports paper. The paper will list all of the main events that are important to the local country but do not reach the U.S. news. I picked up a copy of the Swiss sports paper (Blick Sport) at a local restaurant.
The paper had a section on the "Tour de Suisse" an event I knew was sponsored by UCI (Union Cycliste International) and a prep event for the Tour de France. Thus, I borrowed a map from our hotel's front desk and looked up each city the tour was visiting. Ambri, Switzerland was our best bet to attend. Stage 6 started there and it was in the Tocino region – an area Nicole wanted to visit.
It took about an hour to drive from Lucerne to Ambri and we barely had to drive off the autobahn. We arrived in Ambri at noon and saw the stage was starting at the local airport – a field in the middle of the Alps. Ambri was fairly desolate, but the event was happening. Local wine and cheese merchants were providing the necessary fan fare and the cyclists were mingling with the crowd. We spent 45 minutes walking around the area, drinking our wine, sampling free fondue and Gruyere cheese, and then headed towards the starting line.
At 1 pm, the cyclists were off; at 1:01 pm the cyclists were gone. The event was over but the festival went on without it. Once again, the Ultimate Sports Wife felt that cycling was the best spectator sport. One minute of action and as much wine and cheese as you like.
Some people left the event, while we stuck around to view the location of the event – a normally empty field nestled in between two spectacular mountain ranges. After the event, we continued driving South wondering if we should have spent longer soaking up the festive atmosphere in the middle of nowhere.